Rabas Protec
Surface treatment and painting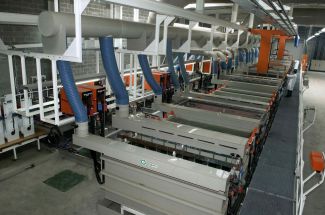 In order to efficiently meet its increasing customer demands, in early 2016 RABAS PROTEC will inaugurate its parts and mechanical sub-assembly surface treatment and painting line.

RABAS PROTEC's facilities will include:

a TSA anodizing and dye penetrant testing line
a painting line
a zero-liquid-discharge waste treatment plant


As soon as they have been machined, the parts will be treated, inspected and ready to fit to an aircraft. That will enable our company to control the entire process, in terms of lead-times, quality and costs.