Background
Rabas, a family business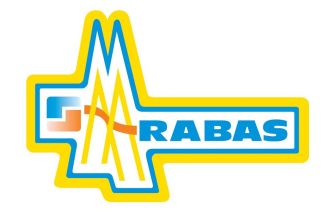 Founded in 1954 by Robert RABAS in Saint-Nazaire, the small precision engineering company, specialized in lathe work (mechanical parts, sub-assemblies etc.) was then producing parts for the shipbuilding industry.
The Chantiers de l'Atlantique yard in Saint Nazaire became its main customer.


The 70's marked a turning point in the company's development: the micro-business became an SME, with around twenty employees, and Robert's son Jean-Pierre joined the company. The company started to develop and its milling activity for the aeronautical industry began.
Jean-Pierre RABAS took over management of the company in 1992.


At the beginning of the 90's, shipbuilding-related activity began to decline.
The company's main thrust was then re-directed towards the aeronautical sector.
RABAS took full advantage of the industry's dynamism. Today, it works in total collaboration with the leading customers in the field of aeronautics (AIRBUS, STELIA, ZODIAC, DAHER...). The company is developing rapidly: it is enlarging its machine pool in order to manufacture parts derived from the machining of shapes, and is recruiting staff and increasing its production of sub-assemblies and mechanical parts.


Still looking to expand, Jean-Pierre RABAS has recently created a new company, RABAS PROTEC and, in 2016, will be starting a surface treatment and painting activity for parts and mechanical sub-assemblies.
The company will thus offer its customers even greater reactivity with painted parts, equipped and ready to assemble.